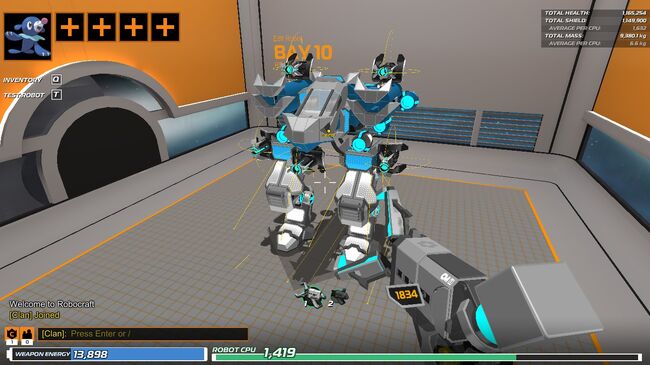 Mech Guide for Noobs
I am Trokodile174, a 10-month RoboCraft player. I make guides for noobs. This is my second in the series. Check out my first,  The Mistake Guide for Noobs. In this guide, I will tell you dos and don'ts about Mech Legs/Sprinter Legs and Mechs. This Guide is unfinished.
Building Tips:
Use two mech legs.
Don't use oversized weapons.

For example, Aeroflaks and Spartan legs.

Lasers and Plasma are best weapons.

Railguns are better on sprinter mechs.

Mechs look weird. Make it functional and then stylish, not the other way around.
Use white cubes and a grey/orange/blue bot if you don't have cockpit/glass.
Use only 1 kind of mech/sprinter leg.
Keep them level.
Use leg size based on body size, not the other way around.

Combat tips:
Only jump-strafe with sprinter legs.
Community content is available under
CC-BY-SA
unless otherwise noted.