| | |
| --- | --- |
| Type | Chassis |
| Purpose | Lichte staaf om 2 blokken te verbinden |
Overview
[
]
Alle Rods hebben 1350 leven per CPU en wegen één kilogram per CPU
Goed voor licht te bouwen. Ze hebben evenveel leven per CPU maar wegen 10 keer zo weinig.
Goed in het omleiden van schade
Ze leveren geen Health Boost zoals Health of Light cubes.
Tips and tricks
[
]
Rods hebben een slankere bouw dan armor. Er zijn veel plaatsen waar Rods door kunnen maar gewone blokken niet.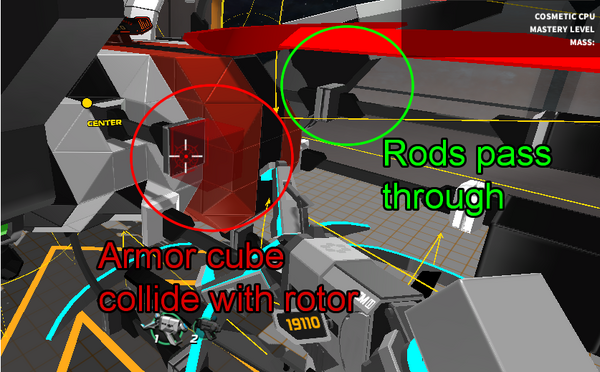 Statistics
[
]
| Afbeelding | Naam | Prijs | Verkoopprijs | Leven | CPU Lading | Massa |
| --- | --- | --- | --- | --- | --- | --- |
| | Rod Short | 300 | 75 | 4,050 | 3 | 3 |
| | Rod Long | 500 | 125 | 6,570 | 5 | 5 |
| | Rod Arc | 300 | 75 | 4,050 | 3 | 3 |
| | Rod Diagonal 2D | 400 | 100 | 5,400 | 4 | 4 |
| | Rod Diagonal 3D | 500 | 125 | 6,570 | 5 | 5 |